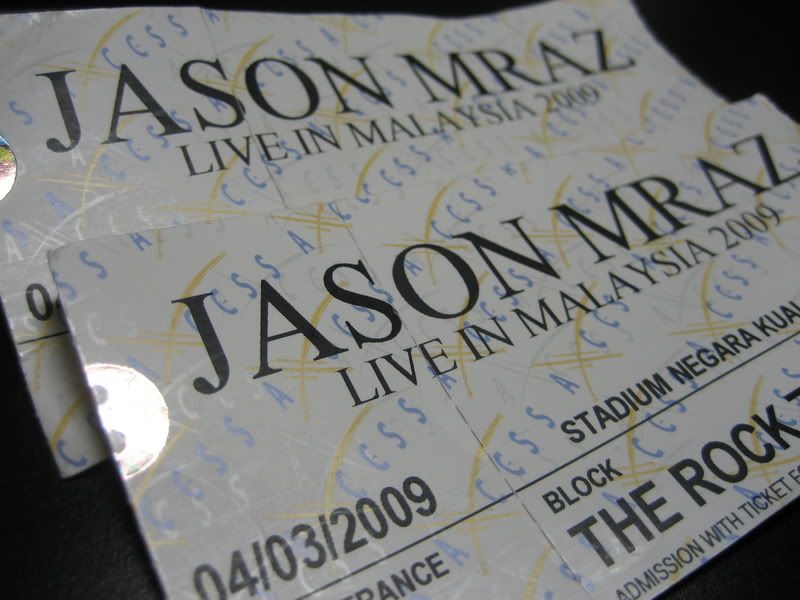 Jason Mraz last night was aweeeesommmeeee!
Hahahah. Had a great time! Met with friends from school.
Liz, Sonia Abz (Nieecee!), Amanda, Jayshree, Fabi, Sue Li
and last but not least.
Paintball friend and CNY Party Photographer
Syamil! Hahah.
I even saw Nick and gang. My seniors from few years back.
And Boon Aun too. Dont know whether he saw me.
And I was also supposed to meet up with Elle and Mei Ji. But apparently they were rushing.
So... No picture! Damn u guys =(
Jason Mraz.. You rock at live acoustics.
This is gonna sound so metro but hey.
Jason's such an entertainer. Comical, And I loved the hat. lol.
And his entourage was good too. The saxophonist, trumpeter and some other thing wore Malaysian football jerseys! They must have NO IDEA how bad our Malaysian team is. They're worst than Sri Lanka. T_T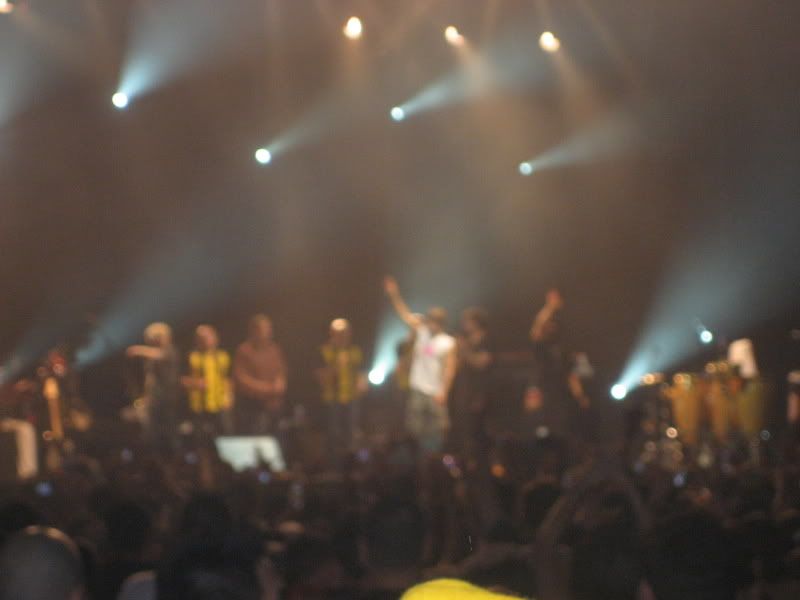 Oh btw. There were this bunch of bitches screaming I wanna fuck you Jason.
=_=
Oh and that girl who sang with Jason for the song Lucky wasnt very good lar. lol. Amanda was screamin.. You Suck! Ahahaha
Oh and Jason wore a I ♥ KL shirt Ahahahah!
P.S More pics would probably on Facebook.
Btw. Pls click the youtube thing. I cant resize it here. lol
-J